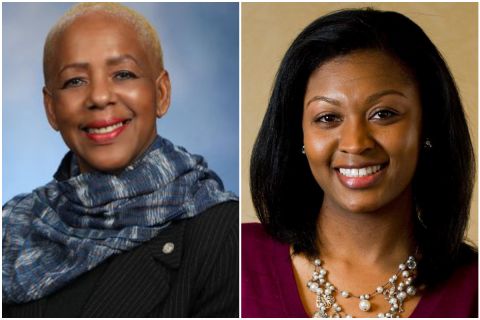 Woman charged with threatening to kill two black state officials
Sandra Bachman of Batavia, Ohio, is charged with false reporting or a threat of terrorism, a 20-year felony. The 58-year-old also faces charges of ethnic intimidation, a two-year felony and two counts of malicious use of telecommunications services over the messages she allegedly left for Democratic Rep. Cynthia Johnson of Detroit and Sarah Anthony of Lansing.
Related: After death threats, Michigan representative was fined for telling Trumpers to "pay up."
Johnson, who has been a state congressman since 2019, has faced threats before. 2020, Johnson said she received numerous death threats and other troubling phone calls, text messages, and emails. Those messages ranged from racist epithets to threats of violence similar to the one she allegedly received from Bachman last June.
According to Nessel's office, Bachman's voicemail warned Johnson, "You're going to die."
"Well, babydoll, n***a Lip B***h, monkey, we're gonna get you," Bachman allegedly said in a segment of voicemail provided by Nessel's office. "You're going to die. You're one of the worst offenders. We actually have a level too, in equal points, for how much you're worth if we kill you…. You're going to die and I'm happy about that. The whole world is going to happy, you just have to know that. Sleep well."