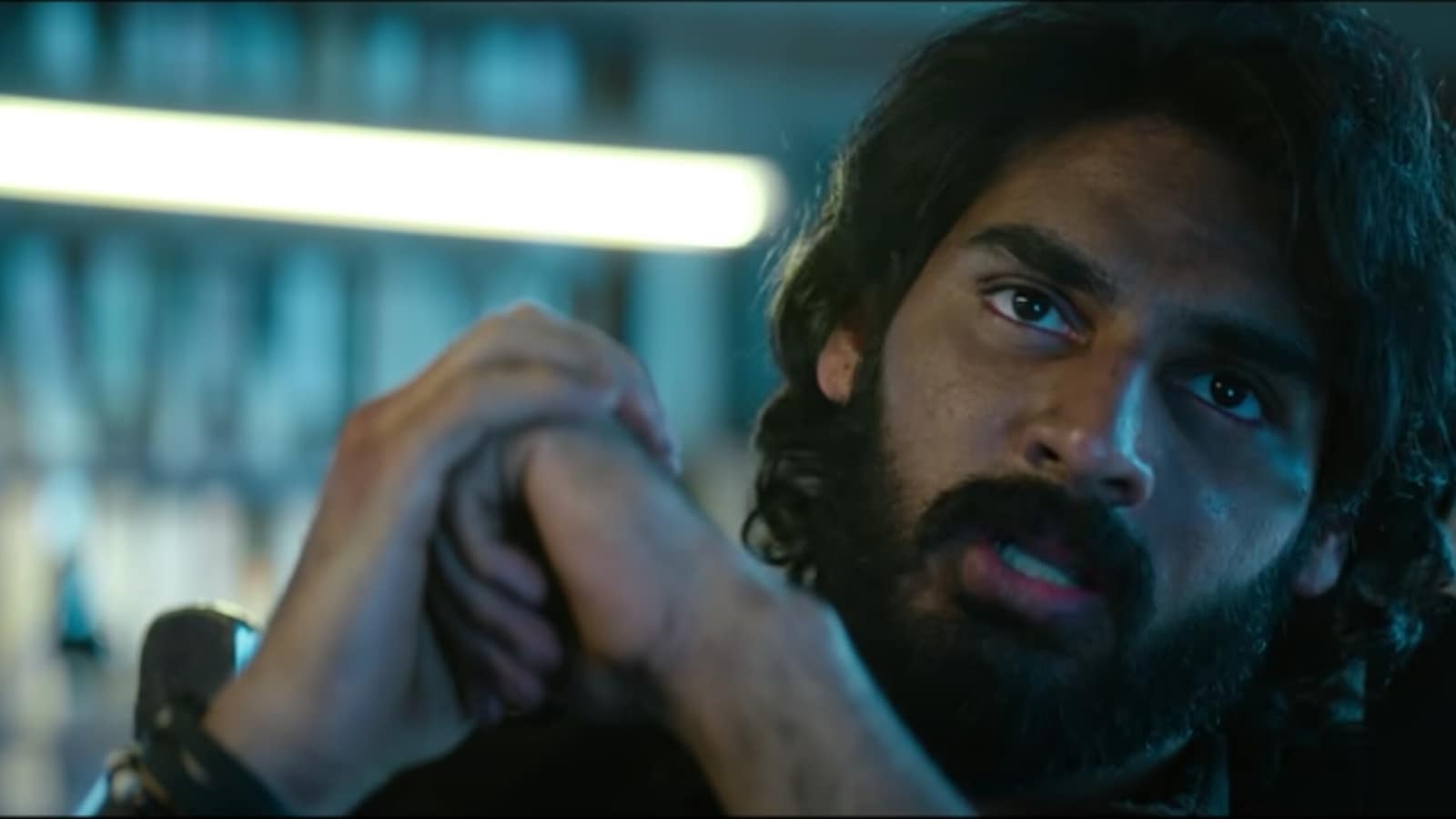 Tadap Movie Review: Ahan Shetty Makes Aggressive But Starry Debut | Bollywood
A heroic entry on a motorbike going through hills, a song in the background, a rolled joint, and some close-ups of a tough man. Before we see Ahan Shetty's face onscreen, we see his punch smash through the door, making his debut in style. Throwing a starkid is no easy feat, and that's why there has been a lot of anticipation and expectation from Tadap. This is the acting debut of Suniel Shetty's son, Ahan. A remake of the 2018 Telugu movie RX 100 based on an actual incident, Milan Luthria's director Tadap serves you raw action mixed with heavy dialogue, old-fashioned romance, passion, deception, bloodshed and a few poetic lines to add a touch of humor.
At first, Tadap looks like a conventional love story set in Mussoorie, between a man of limited means Ishaana (Ahan), who falls in love with a rich girl Ramisha (Tara Sutaria). She is forcibly married to a London businessman by her politician father (played by Kumud Mishra). But, there is much more to the story than meets the eye.
Watch the Tadap trailer:
Ahan Shetty and his character arc leaves a long impression. As an angry young action hero, he makes an intense and impressive debut. With a strong screen presence, he owns every frame of the very first scene. Luthria makes it very clear with the very first action sequence that Tadap's main intention is to give Ahan enough space and an open canvas to play with and show off his acting prowess. There is rage, aggression, violence, passion, love, betrayal and all kinds of emotions that his character portrays. There is clearly no holding back when it comes to letting Ahan channel his strength. His dialogue delivery, however, definitely leaves room for improvement. And it won't be wrong to say that in a few scenes he gives you strong flashes of his father.
Paired with Ahan in Tadap is Tara Sutaria, who looks gorgeous on screen in scenes of romance or heartbreak. They share a sizzling and intense chemistry. Tara's character could have had more depth and dimension to make it more compelling to watch. Saurabh Shukla, whom the whole town calls daddy, is charming and strongly supports the script, playing the father figure of Ahan.
The first half of the film takes its own time to build the narrative with slow flashback sequences. The second half, however, speeds up without dwelling on trivial matters. The plot unfolds with twists and turns that unfold at lightning speed, and with each scene you are more drawn to the characters and their stories.
Read also : Bob Biswas movie review: Kahaani spin-off directed by Abhishek Bachchan is a routine action thriller
After this intriguing and captivating build-up, I really expected the highlight to come out of the park, but it left me rather disappointed. It seems incomplete, half-hearted, and just out of sync with the story. Based on what happened in the life of Siva (whose life is based on the original story), writer Rajat Arora (who also wrote the screenplay and dialogues) chose to leave it behind. stick to exactly that and take no creative liberties whatsoever. If he had thought through the plot and found a better and more satisfying climax, Tadap could have been a sure winner. In fact, seeing Luthria and Arora stick to really outdated clichés and tropes made me wonder why they hadn't even bothered to improvise. In all fairness, the whole scenario was basically predictable.
The background music of Tadap, the music of Pritam and the lyrics of Irshad Kamil are not something you will easily forget. Tumse Bhi Zyada can easily become the new love hymn while Tu Mera Ho Gaya Hai is a beautiful hummable romantic track. Hoye Ishq Na turns out to be the perfect heartbreaking song and Tere Siva Jag Mein stays with you for its catchy tune.
A true commercial and unscrupulous pot, Tadap, to a large extent, satisfies your inner moviegoer and at the same time leaves you wanting more. With convincing performances, a bearable storyline and above all a promising debut from Ahan, it is certainly worth the detour.
Tadap
Director: Milan Luthria
To throw: Ahan Shetty, Tara Sutaria