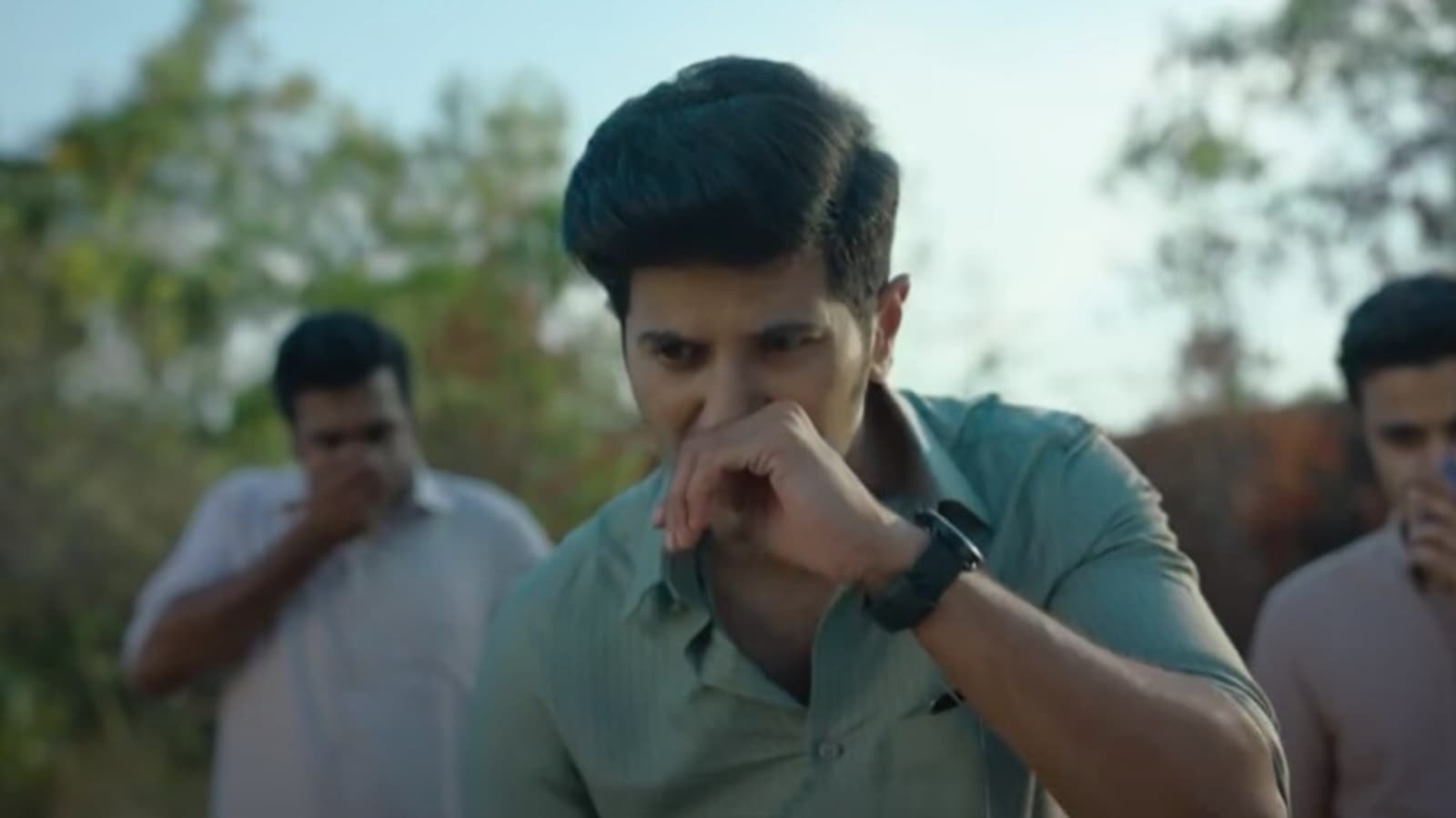 Salute movie review: Dulquer Salmaan's movie is a beautiful police procedural
It would not be an exaggeration to say that Malayalam cinema today produces the best police procedurals in the country. Rosshan Andrews' Salute, which stars Dulquer Salmaan as a cop trying to solve a case gone cold, joins the industry's long list of impressive crime thrillers and makes for a compelling watch. The film, which doesn't quite rely on shocking twists and turns, works mostly through its focused storytelling, and despite its slow pace, it still manages to keep one engaged until the end. (Also read: Kurup film review: Dulquer Salmaan's film is a gripping crime drama about an elusive fugitive)
Dulquer plays Deputy Inspector Aravind Karunakaran, whose role model for joining the force is his own brother Ajith Karunakaran, the Deputy Superintendent of Police (Manoj K Jayan). Aravind admires his brother and is proud to work under him. Ajith leads a team that chases a faceless killer. The police arrest the guy they believe is responsible for the double murders, but there's not enough evidence to prove it. However, the real criminal turns out to be someone else and the police, upon learning of their gaffe, decide to let everything work out on its own. Aravind's conscience does not let him be at peace. To catch the real killer, Aravind goes on extended leave and begins to investigate on his own, drawing the ire of his own brother and his team.
What really works in the film's favor is the narrative style. Unlike most crime thrillers, Salute is in no rush to have the hero catch the criminal. It's not one of those films where the twists and turns blow you away. In fact, the film rarely relies on major plot twists and instead spends its time leaving the hero to be haunted by his own conscience and a faceless villain. Every time we feel like the hero is about to catch the killer, the story takes a detour and Aravind hits a roadblock. Here, we don't have an invincible hero but someone as vulnerable as anyone. The fact that the film never tries to glorify Dulquer's cop persona is a major highlight for the film.
After the offhand romantic comedy Hey Sinamika, it's refreshing to see Dulquer play a cop stripped of all the hero's antics. He delivers a measured performance and makes us sympathize with his character, someone torn between duty and family; true and false. Another interesting angle that helps make the story quite engaging is the conflict and tension between the brothers. Women have very little to contribute and Diana Penty loses herself in a role that has no impact.
Close story
Trending topics to follow