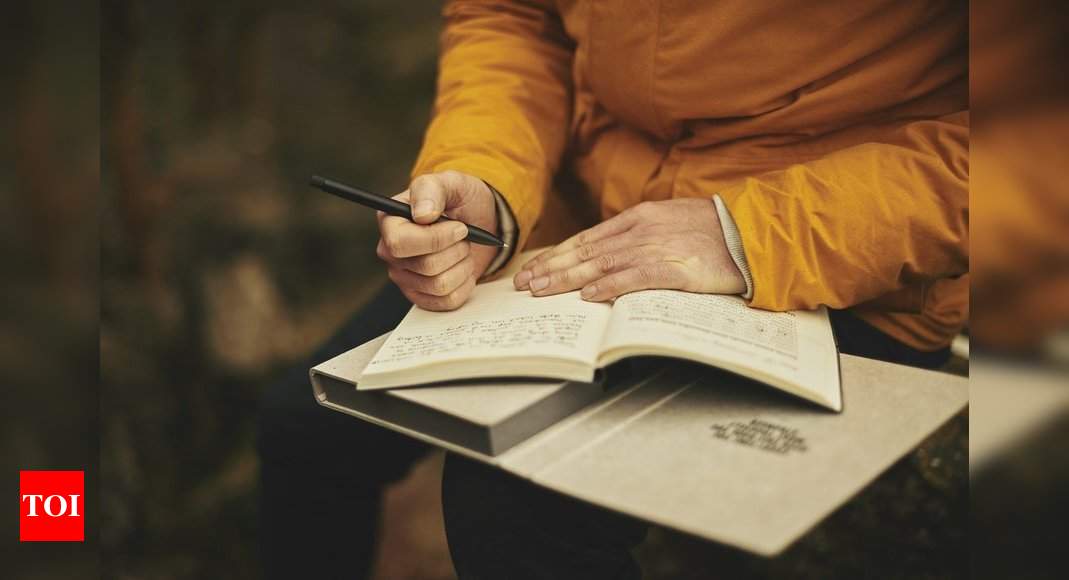 Horoscope for December 2020: discover the astrological predictions of the 12 signs of the zodiac
Aries (March 21 to April 19):
Ganesha says that your views will change for the things you have learned until the day. You can also say goodbye to difficult relationships, but don't worry, you'll find people who can understand you better. December is going to get you back to earth after experiencing highs in recent months due to the Sun's transition into your ninth house. Your horoscope for this month will give you an aerial view of your situations, and you will find different approaches there. Gemini will have a lunar eclipse at the beginning of the month which will affect your horoscope, which will bring you unwanted pain but you will gradually turn into an ambitious person. You will be pushed hard to jump out of your turtle shell and you have to watch the bright side of it.
Taurus (April 20 to May 20):
Saturn and Jupiter will be leaving Capricorn after December 15th, and then that would be a
good time
to start from where you are stuck. You feel like you are not doing well in your life, but the transition of Neptune in your horoscope will bring you new ideas and potential to work towards your ambitions. December will give you chances to heal old wounds and unhealthy relationships. You will slowly break your bad habits this month. At the end of the month, you will be making new memories with new people. You will learn lessons of acceptance and loyalty through a few tragic episodes but you must try to keep calm because Venus, the ruling planet will bring the required passion.
Gemini (May 21 to June 20):
December is going to make you healthier and bring you mental stability. You should think about launching your long-awaited professional projects. There is going to be a solar eclipse in Sagittarius that will impact your horoscope and therefore the middle of the month is not a good time to make big commitments. You might end up breaking your heart this month, so you should try to be honest with your partner about yourself. This month will strengthen your friendships and strengthen your relationships with your peers. December is the month of signs. Take signs and messages from the coincidences around you. They are answers to all your questions. You should trust your hunches and prioritize cognition in December.
Cancer (June 21 to July 22):
During this month, your health and well-being will need more attention as your horoscope is undergoing a transition. Now is a good time to ask for reviews and promotions. You should make people recognize your power and your supremacy. You pay a lot more attention to the friends and family around you and now is the time when you should start focusing on yourself. This month will bring you some hard lessons and you need to think about it. The last week of December will bring table changes and nothing can change that, so stay calm. Question you need to ask this month.
Where are you going?
What makes you happy?
Leo (July 23 – August 22): You are probably going to be doing some serious work on your body this month and it will change your daily approaches. Your unscheduled schedule until the Sun's transition into the sixth house of health and work makes you more disciplined and self-reliant. Your love life will germinate in your workplace because Venus influences your horoscope. An opportunity is likely to present itself to you. You must stop evading the facts. December will bring creative abilities to the plans you've been putting off.
Virgo (August 23 to September 22): December looks best for this zodiac. Because not only will this month be the best to spend time with your family, but also the best time to relocate your office or home. While attention is being demanded on your work-life balance, overall stability is coming. Mid-December will bring important dynamics but they will be positive. December will speed up the pace of your race to success. You will be faced with things that you didn't know about, in terms of relationships and health, both in the last week of the month. December will bring you achievements on which plant to water and which cracks to fill. Pay attention. Your horoscope has saved a lot for you.
Libra (September 23 to October 22): The lunar eclipse will bring you positivity and pleasure. In December, watch where you are channeling your energy. This month is a good time to take risks and expand your branches. The past week has brought some life-changing times and your heart may be heavy, but it's time to rediscover yourself. The solar eclipse will surely affect your third house (communication house) which will bring you a chance to make up for your lack. You will be feeling inspired all month long, so make sure you are pushing yourself in the right direction. In addition, your professional life will have difficult episodes.
Scorpio (October 23 to November 21): As your horoscope suggests, something has changed in you and this month you are going to hunt for the things you want. You will be in the spotlight this month. The mental instability you have been facing will end this month. There are a few changes coming this month in family dynamics. This month will expand your network, which will benefit you professionally. The sun passes through the second house, the house of wealth. You can expect loyalty in your partnerships and this December also brings you closer to spiritual practices.
Sagittarius (November 22 to December 21): December is not the month for you to make big commitments, but it is surely a good time to get to know yourself better and experience new things. You will be making firm decisions that you have been thinking about for a long time. The transitions of the planets in your horoscope will make you the center of attention. There may be little career confusion, but things will be sorted out by the last week of December. Be warned about making impulsive decisions this month and focus on self-care. Most importantly, a very important new chapter in your life will begin in December. All my wishes.
Capricorn (December 22 to January 19): December is going to be a bit rough for you and you have to take it slow. This month gives you the boost you need to move forward in your career, and your horoscope has some good things in store for you. It is advisable to create a space to deal with the relationships in your life. Few of the things that you have left with a heavy heart can come back to you, but you must still let them go. The transition of the Sun into your twelfth house will release you from your ego and your worries. The path of your love life brings new flowers to sprout, but it is advisable to take it slow. You may feel lazy during the last week of December, but surely there is a turning point in your financial situation. This month, review your consumption habits. December has an energy filled sting for you and you have to use it wisely to invest it in the New Year.
Aquarius (January 20 to February 18): Although the last eleven months have been full of crises for you in your career, this last month will be rewarded for your efforts. December is likely to take you somewhere new for a vacation and give you time for family and friends. December will begin with the Sun's position in the 11th house and therefore you will be inclined towards charity and social services this month. You will likely be heading towards implementing the plans you have made to contribute to society. You must take advantage of the holiday season and social gatherings because you have a good chance of finding love in the second half of the month. During the last week, your 12th house will be set in motion, leading you towards spiritualism and self-containment. It is advisable to forgive people and let go of your egocentric behavior. Jupiter and Saturn collide in your zodiac and that's a good sign. Collectively, December will make your 2020 a memorable one.
Pisces (February 19 to March 20): This month will bring you answers to questions you have been asking yourself for a long time. December will challenge your monotonous nature and test your versatility. Surely you have to leave things behind and take further steps and efforts in this direction. If you are considering applying for a raise this month might be a good time to do so and even if you are getting ready to choose a new career you need to start this month. You need to be aware of people's outward impressions and their hidden reality. You are going to experience asserting yourself as your own boss and, therefore, advance in terms of your career. December may not bring you big episodes, but it will improve your growth cycle.
– By Astro Friend Chirag – Blessed son of astrologer Bejan Daruwalla