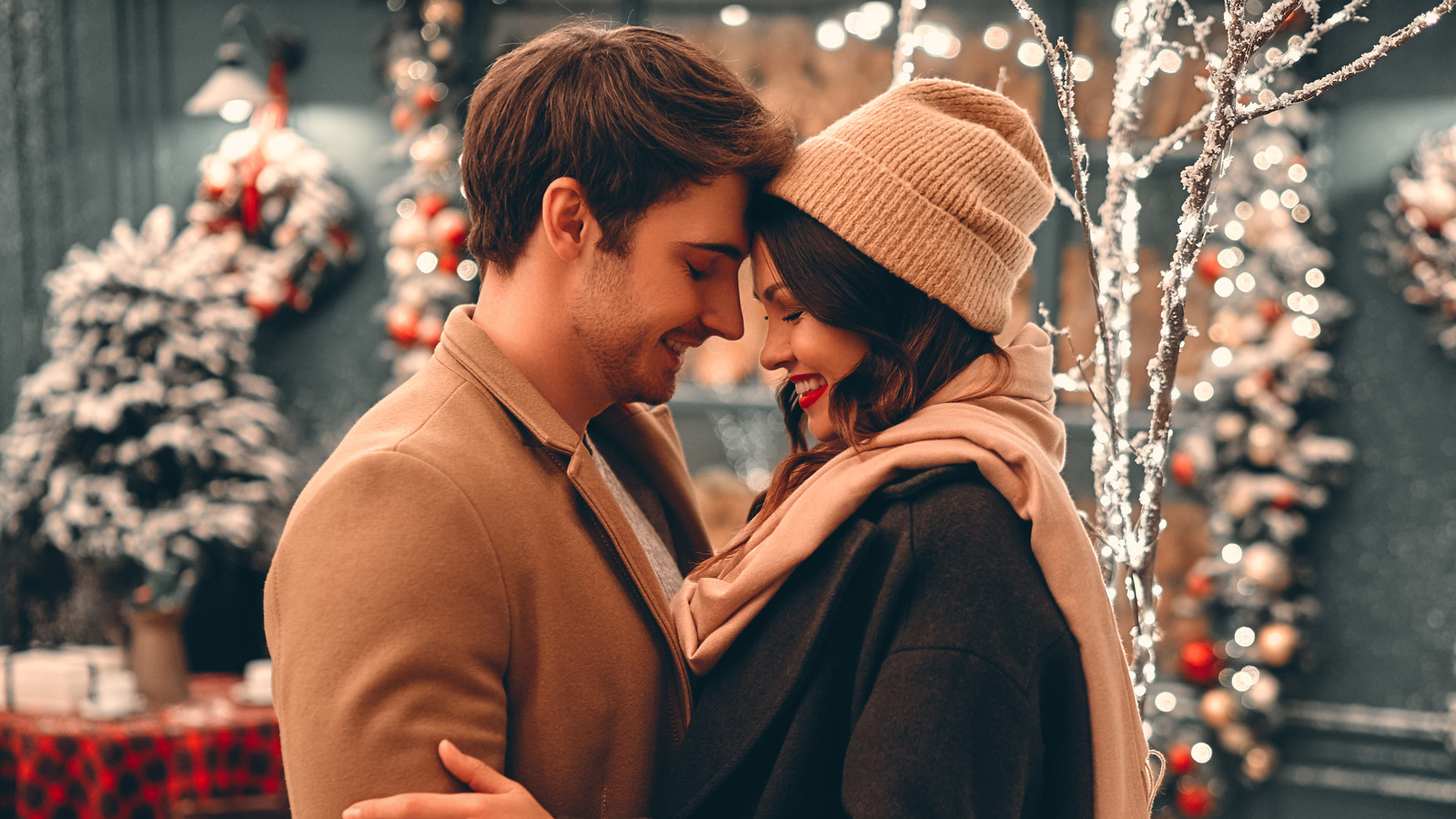 Here's the Hallmark Holiday Movie You Should Watch If You're Pisces
While people born under Pisces have never encountered a Hallmark holiday movie that they didn't like, there are some that particularly appeal to the 12th zodiac sign.
At the top of the list is "Christmas Chateau," according to Screen Rant. The film stars Merritt Patterson, a Canadian actress whose other notable appearances include "Jingle Bell Princess", "Gingerbread Miracle", "The Christmas Cottage" and "A Royal Winter" (via IMDb).
Pisces is ruled by Neptune, a planet that also rules music, so people born under the sign Pisces often play an instrument or just love any kind of music, according to MindBodyGreen. As it turns out, in "Christmas Chateau" Patterson plays Margot, a talented pianist who lost her love for the stage after receiving severe criticism. (It also affects Pisces, who take reviews very personally, according to YourTango.)
She returns home for the holidays to her family's fabulous country estate, where she finds herself in charge of the annual Christmas concert. As fate willed it, her ex-boyfriend, Jackson Lewis (played by Luke McFarland), is also on the gig committee. Will the two exes put aside their differences and learn to love each other again? Do you even have to ask?
Let the Scrooges of the world complain about the unrealistic plot. You will never hear that from a Pisces. They are easily overwhelmed by the noise and clutter of everyday life, and they need a bit of escape to find their soul, says Astrostyle.
When work deadlines during the holidays or the crowds at the mall get too stressful, a Hallmark movie is just the cure for a romantic Pisces.