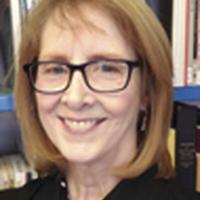 Craft books designed to inspire | Community
Handmade holidays are the best and with your library card you can browse these new craft books and create unique and thoughtful gifts.
"Make savings repair" by bestselling "Mending Matters" author and slow fashion influencer Katrina Rodabaugh is a comprehensive guide to creating a wardrobe that matters. Whether you want to fix your favorite jeans, refresh a favorite garment, shop at thrift stores like a pro, or dye, trim and reinvent clothes you already own, this book has it all. Slow trendy stories, essays and a call to action are woven throughout.
"Tie-Dye Style DIY Guide" by Liz Welker and Sam Spendlove take tie dye to the next level with this in-depth visual guide. Capture bursts of color in intricate waves and patterns with expert advice from the women behind Pretty Life Girls, one of America's top craft and lifestyle blogs. Go beyond the basic t-shirt to tie-dye sweatshirts, masks, home decor and more. Simply start with standard binding patterns, then develop your skills into more advanced techniques. The book includes 20 projects with step-by-step instructions that will ensure you fall in love with the art of tie dyeing.
"Modern wool: 12 applique projects for you to sew" shows you how to take a wool appliqué and make it shiny, bold and modern. Contemporary quilters can now experience the joy and satisfaction of working with wool, but with a new touch of color combination and design choices. All 12 projects are designed for beginners and include helpful step-by-step commentary. The projects are beautiful, forgiving, mobile and satisfying.
"Pottery for beginners" by Kara Leigh Ford. If you've dreamed of immersing yourself in pottery but don't know where to start, this book is for you. Ford offers inspiring projects and primer on equipment, technique, clay types and setting up a workspace that will make pottery accessible to newcomers as well as budding potters who wish to perfect their skills. Each stand-alone piece is based on a skill introduced in the previous project. Craft all 10 and you've learned the basics of pottery.
"Modern folk art cross stitch" highlights six talented designers. The magazine "The World of Cross Stitching" offers a large collection of modern folk art cross stitch patterns. It contains instructions for cross stitching flowers, animals, nature and more with helpful guides for each project. The designs range from beginners to the more advanced, and with over 50 designs there is plenty to practice and experience. The book is packed with clever designs from some of the most popular cross stitch designers.
"Quilts in an English village" by Kaffe Fassett. Fassett has chosen the medieval English village of Lavenham in Suffolk to present an exquisite new collection of 19 quilts contrasting with old half-timbered Tudor houses. The set of designs include those by Fassett and several by his longtime friend and co-designer Liza Prior Lucy. The quilt collection includes both new fabric designs and its classic and unique color palettes. The book includes a range of quilts for all skill levels and has practical information for less experienced quilts.
"Mystic Stitches: Embroidery for Personal Empowerment and Magical Embellishment" by Christi Johnson. Anything but ordinary, "Mystical Stitches" combines the beloved and accessible craftsmanship of embroidery with a spiritual element, introducing a rich treasure trove of 200 magical symbols that you can use to set an intention and create personal icons to wear or wear. beautify objects at home. Johnson offers unique designs inspired by plants, animals, numbers, the cosmos, earth elements, zodiac signs and mythical beasts, which novice or experienced craftsmen can combine into talismans with personal meaning. Johnson's style of folk art is dynamic and non-intimidating, and provides a framework for bringing spiritual elements into physical form.
Library hours: 9 a.m. to 5 p.m. Monday to Friday; 9 a.m. to 4 p.m. Saturday; close on Sunday.
Tina Winstead is director of the Huntington Memorial Library in Oneonta. His column appears in the community section of the Daily Star every Tuesday. His columns can also be viewed online at www.thedailystar.com/community/library_corner.