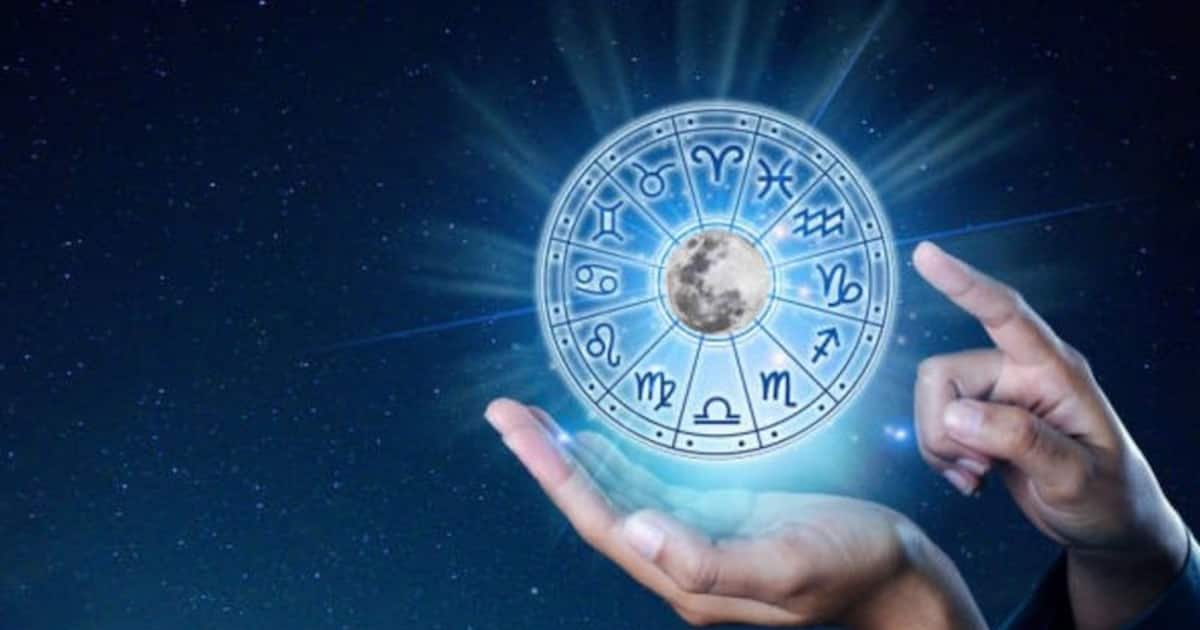 Check the astrology predictions for June 22, 2022
New Delhi, first published 22 Jun 2022, 06:00 IST
Aries daily horoscope
Ganesha says you will be able to fulfill your responsibility. The right time will pass in the activities according to the mind. Helping children with any problem will help them maintain
their morale. Don't neglect relationships. Even a small misunderstanding can increase the distance. Hard work pays off at this point. Now is the time to be patient. Gradually, the situation will come to your side. Give more importance to finance-related tasks. Fortunately, the family atmosphere will be maintained. Receiving sad news can make the mind frustrated.
Taurus daily horoscope
Ganesha says trying to maintain a good relationship with each other will be successful. You can also participate in social activities. This is the right time to solve any land-related problem. You will be able to properly fulfill your family and professional responsibilities. Don't try to achieve the impossible. This can lower your energy and morale. Women in particular can be victims of harassment. Need to increase the quality of your work. Family responsibilities will increase but you will be able to fulfill them skillfully. There can be big and small health-related issues.
Gemini daily horoscope
Ganesha says the day will pass peacefully. You may be busy with household chores. Spending time with children will also boost their confidence. The marriage of a single person in the house can be evoked. Stay away from people with negative activities and don't allow anyone to interfere in the layout of your home. Focus on your actions without wasting time on fake gossip. Students should also be aware of their studies. There can be advantageous schemes in business. There may be a controversy between husband and wife regarding the layout of the house. Don't burden yourself with extra work
Cancer daily horoscope
Ganesha says blocked tasks can be completed today, so be mindful of your tasks without wasting time on bad activities. There may be good news for students who wish to pursue higher education abroad. The afternoon conditions will be a little unfavorable. This will make you feel a drop in your morale. Time is made to pass patiently. Be emotionally strong. Today is not the right time to start a new job. The family atmosphere will remain pleasant. The fatigue can last all day today.
Leo daily horoscope
Ganesha says that understanding life in a positive way will eliminate many misconceptions that reside in you. Spending time in activities that interest you will also make you feel
energetic. Do not violate any legal rule. Otherwise, you can get in trouble. Disputes may arise with close people or friends over something in common. Misunderstandings in the partnership can lead to bad relationships. The family atmosphere can be kept pleasant. Health can be good.
Virgo daily horoscope
Ganesha says spending time in spiritual activities will keep the mind and body happy. At this stage it is more appropriate to work with the mind rather than the heart. There will be
also be serious and beneficial discussions with someone about the property. There may be a little irritability due to overwork. Stay in touch with the right literature and the right people to
maintain positivity in your nature. The advice and guidance of a political and experienced person will give a new direction to your practice. Spend quality family time in any religious activity. Don't pay attention to unnecessary things.
Libra daily horoscope
Ganesha says the spirit will be happy to receive good news. There will also be discussions with the brothers on a particular topic. To feel full of self-confidence. Collaborate full time. Sometimes negative moods can bring your spirits down. Stay confident and use your energy wisely. Don't pay too much attention to outdoor activities right now. From a business point of view, the time may be a bit convenient. The spouse and family members will also be very supportive of maintaining a happy home environment. Health will be fine.
Scorpio daily horoscope
Ganesha says time creates the right environment for you. Recognize your talent. Fate will also accompany you in your hard work. Implement the experience and advice of elders. Don't let the feeling of ego enter you. Being too preoccupied with family matters can be a source of frustration for others. This is why it is necessary to change the practice. It can also be difficult to make a decision. Business activities can remain normal at this time. Romantic relationships can be closer. Keep positivity in your thoughts.
Sagittarius daily horoscope
Ganesha says whatever decision you make will be appropriate. If you are thinking of investing money in a policy, etc., decide immediately. The effort will be more but soon the
situation will be favourable. Don't get carried away by emotions. Interference from a close relative can ruin your home. Buying a home can be a daunting task. Business tasks will be completed on time. You won't be able to spend more time at home and with family because of the activity.
Capricorn daily horoscope
Ganesha says it is necessary to change your routine from time to time. Today is the perfect day to start a plan that has been going on for a while. Students and young people can
find success in their career plans. Don't waste your time remembering old negative things. Stay positive. Think about your secret talents outside of daily tasks and awaken them. Keep the advice of your paramount business associates. Incorporate your spouse's advice into your plans and actions. Nerve pain problems may increase.
Aquarius daily horoscope
Ganesha says you will be able to make any decision from your practical point of view. Today will also be a time of family happiness and relaxation. Home maintenance activities will be
intended. Conflicts may arise with neighbors. Don't pay attention to rumours. Prioritize your own decisions over others. Due to some business hurdles, the work can be completed. The family atmosphere can be maintained happily. There will be complaints of chest pain due to acid and gas problem.
Pisces daily horoscope
Ganesha says today that you will be able to turn the situation in your favor thanks to your gentle and instinctive nature. With guidance and guidance from a father or father-like person, your problems will go away. Any good job can be done at home. There will be benefits as well as bogus expenses. This is why it is necessary to put a brake on unnecessary spending. Sometimes haste and impulsiveness can make things worse. Use your energy positively. There may be some interruptions in business activities. But don't stress. Do not experience
any kind of inferiority complex inside of you.
Last updated Jun 22, 2022 06:00 IST