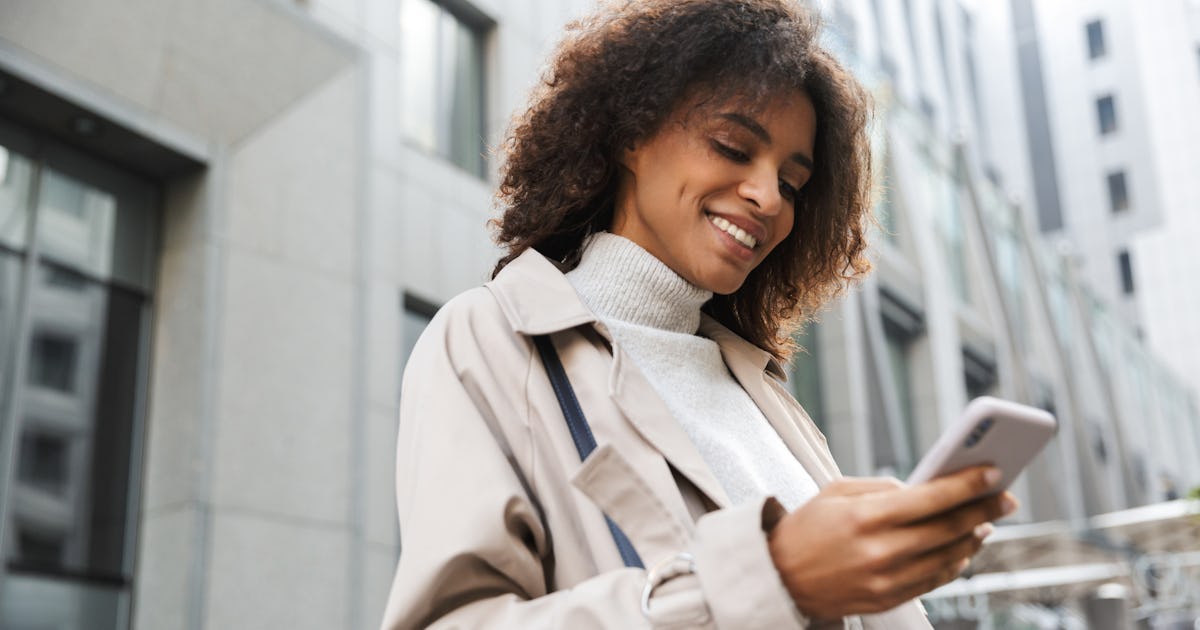 8 Naughty Games To Play Over Text With Your Crush
When you're dating someone new or trying to connect more with your current partner, texting throughout the day is a good (and incredibly easy) way to establish regular communication. Whether you're taking a break from work or grabbing a morning coffee, sending them a quick message can keep you top of mind. There are times, however, when the match can get a bit dry, so switching things up with dating games to play over text can help solve that problem.
Whether your crush is new to your life or you've been dating your partner for years, any relationship can benefit from some play every once in a while, according to licensed professional counselor and certified sex therapist Carlos Cavazos. "Games help create bonding memories, relieve the pressure of having to come up with things to say, make the room laugh, and help you learn new things about each other, both emotionally and sexually," Cavazos previously told Bustle.
Playing flirting games while texting doesn't have to be super complicated or time consuming, but you can also take them as far and wild as you want. Matching your sense of humor and comfort level to that of your partner is always a good idea – if you're looking for a starting point, here are eight examples of fun and flirty games to play over text.